Argos and Sweet Pea Babies

Puppies Born Mar 24, 2008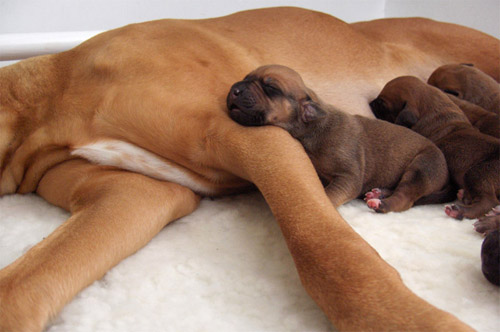 Our 4th Generation!
Beautiful, Healthy Babies, 7 Boys and 2 Girls. 7 ridged, no excess white,
or kinks or dermoids detected.
Puppies weights 16-19oz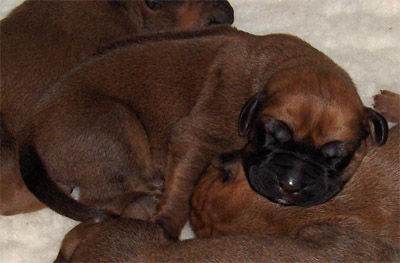 We are extremely excited for these babies potential, not only because of the current, past, and future success in the show ring, but also because of the incredible temperaments of both dogs. A ridgeback must have a stable temperament to cope with all of lifes' situations. Temperament can be inheirited, it can be learned, or a combination of both. The pedigree of both dogs was done by the breeders, with temperament as a priority. The families of both of these dogs have also done an incredible job continuing their socialization. These are two delightful examples of the breed, true ambassadors any fancier would be proud to know! It is not often you will find an un-altered male who still gets invited to doggy-day-care a few days a week, and mom will continue the family tradition as a therapy dog.